Kerry M. Kerstetter, CPA (referred to as The Tax Guru by other CPAs around the country) helps capitalists, investors & small business owners win the tax game. See www.TaxGuru.org for much more detailed info. Please note that Kerry does not personally agree with every item included here; but passes them along for the benefit of the readers' understanding of the varied viewpoints on the issues being discussed.


Useful WebSites:
Tax Guru-Ker$tetter Letter
Friday, February 13, 2009
Selecting a cabinet...


From Jay Leno via NewsMax:


Just a few days after being nominated, New Hampshire Sen. Judd Gregg withdrew as the nominee for commerce secretary. In a statement explaining why he turned it down, he cited "irresolvable conflicts." So apparently

he must have paid his taxes

. He just wouldn't fit in.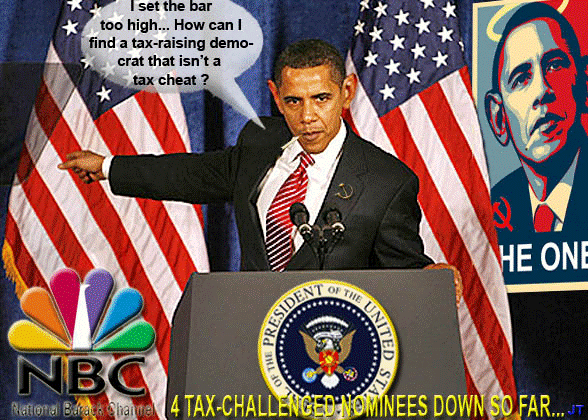 Labels: comix, Crooks, humor, Obambi
- posted by Kerry M. Kerstetter, MBA~CPA~ATP~ATA @ 2/13/2009 04:17:00 PM Send this post: