Kerry M. Kerstetter, CPA (referred to as The Tax Guru by other CPAs around the country) helps capitalists, investors & small business owners win the tax game. See www.TaxGuru.org for much more detailed info. Please note that Kerry does not personally agree with every item included here; but passes them along for the benefit of the readers' understanding of the varied viewpoints on the issues being discussed.


Useful WebSites:
Tax Guru-Ker$tetter Letter
Thursday, December 10, 2009
Servants to Slaves
Does anyone else long for the time when our elected officials were considered servants of the people, working for the public's best interest? What we have obviously evolved into is the opposite situation. The elected elite have become unaccountable royalty and we are their slaves in more and more ways every day.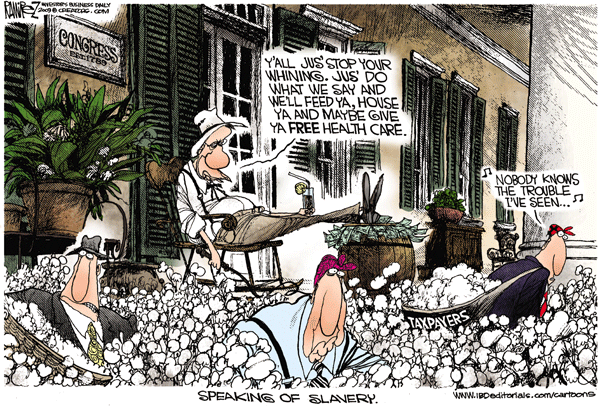 Labels: comix, Crooks, politics
- posted by Kerry M. Kerstetter, MBA~CPA~ATP~ATA @ 12/10/2009 09:54:00 PM Send this post: