Tax Guru-Ker$tetter Letter
Friday, April 10, 2009
We Still Need a Simpler Tax Code
- The forever elusive and unattainable Holy Grail.

Great symbolic illustration: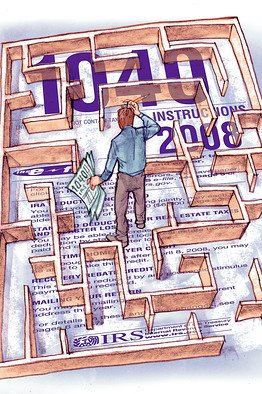 (Click on image for full size)


Labels: TaxReform
Friday, April 03, 2009
Time For A Tax Reform – For obvious reasons, we will be seeing plenty of these kinds of articles over the next few weeks. In this one, Bruce Bartlett is calling for a massive overhaul of the tax code, similar to the one done in 1986.
Labels: TaxReform